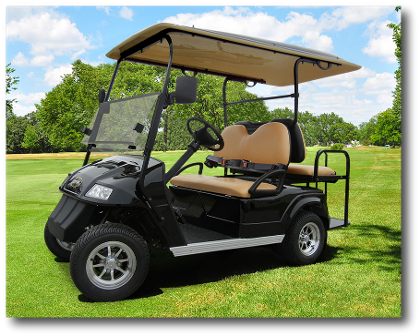 Classic 48 V Get up to 60 miles on a single charge. Seat 2 to 8 passengers.




Safety
With drivers and passengers in mind, STAR EV people movers are built for safety. Each people mover is built with DOT windshields, DOT tires and seat belts, and 4-wheel hydraulic brakes.
Comfort
STAR EV people movers feature high-back seats, rack-and-pinion steering, and independent suspension.
Performance
Heavy duty Advanced AC and DC motors with a top speed of 25 mph and 400 A Curtis Controllers; pack on the load, you won't the notice difference. Efficiency Go far with little or no environmental impact. STAR EV people movers feature 48 V Trojan batteries that drive 50-60 miles after one full charge.
Universities – Shuttle students, faculty, and parents safely around campus.
Hospitals – Transport patients and staff quickly through medical campuses.
Theme Parks – mMve tours through the park with zero emissions.
Resorts – Just part of the luxury. Move guests through the resort with efficiency and style.
Airports – Shuttle travelers between gates. No need to miss a flight.